Our Story
Our Impact
Our Team
Current Chapters
Awards & Recognition
Contact Us
How did IGNITE get started?

Cathi Rodgveller founded IGNITE in 1999 to promote equal access to career and technical education for underrepresented populations in the Seattle School District. Cathi discovered that inviting girls to informational programs where they met women working in STEM careers increased girls interest up to 50% in technology programs offered by the school district.
STEM careers are the fastest growing careers in our country, and women need equal representation. Today, this is still not the case. The latest (2014-2015) STEM statistics show women remain underrepresented in both Engineering and Technology degrees and careers. While women receive over half of bachelor's degrees awarded in the biological sciences, they receive far fewer in the computer sciences (18.2%), engineering (19.2%), physics (19.1%), and mathematics and statistics (43.1%) (NSF, Women, Minorities, and Persons with Disabilities in Science and Engineering, 2015). Women remain underrepresented in the STEM workforce with the greatest disparities occurring in engineering (13%) and computer and mathematical sciences (25%) (NSF, Science & Engineering Indicators, 2014).
Young girls are not receiving the education and information necessary to want to choose STEM careers. IGNITE breaks down barriers for girls by providing women role models, so girls can see that women have done it before them. Professional women in STEM careers share their stories with IGNITE girls: including stories of hardships and obstacles they have overcome to be successful, so girls can see a path to any dream they have. Girls need an intervention to feel the confidence in themselves to pursue these career choices.
How does IGNITE work?
Teachers are trained to become chapter leaders for a school.
We support chapter leaders in organizing panel discussions, field trips, and job shadows during the school year.
Professional women in STEM careers volunteer and share their knowledge and experience.
Girls participate in chapter events and get inspired.
Supporters and corporate sponsors make it all possible.
 
What has been the impact of IGNITE?
Since 1999, IGNITE has educated and empowered over 30,000 young women in middle school and high school grades to pursue education and careers in STEM
In the Seattle School District alone, female participation in technology classes soared from 10% to 50% since the start of the IGNITE program.
IGNITE has 37 chapters across the United States and international chapters in Ghana, Nigeria, Uganda and India.
Cathi Rodgveller, Founder and Managing Director
Cathi founded Ignite to help girls everywhere to believe in themselves and encourage each girl to strive to develop her abilities and skills. Cathi understands that STEM (science, technology, engineering and math) careers offer women the opportunity to make their unique contribution to society while working in high paying roles, gaining confidence and in turn each one becoming a role model for the next generation.  Cathi sees her reward each time a girl understands that she is smart and capable and gains the conviction to accomplish her special dream.
Audra Eng, Director of Development and Operations
Audra has more than 16 years of experience leading and expanding teams in technology startups. Her current role as Director of Development and Operations for IGNITE merges her passion for education and nonprofit work with her extensive background in software and technology. Previously, she was the COO for EducationSuperHighway, a nonprofit with a mission to ensure every public school in America has the Internet infrastructure that students need for digital learning. Prior to EducationSuperHighway, Audra has held a number of executive positions at software companies, including VP of Product Management at Atlassian, VP of Product Management for Raytheon Oakley Systems, VP of Product Management for Sygate (acquired by Symantec), Director of Product Management for ArcSight (ARST, later acquired by HP), Director of Product Management for ScanSafe (acquired by Cisco), and Director of Product Management for Internet Security Systems (ISSX, later acquired by IBM).
---
Board of Directors:
Manisha Patel, President of Board of Director
Lisa Sandoval, Treasurer of Board of Director
Aparna Vishwanathan, Secretary of Board of Director
Lynn Kepl
Karl Ruff
Manisha Patel is a Program Manager in Microsoft IT, working on IT Service Management.  She's been at Microsoft for 8 years, both in Microsoft IT and the Windows Server and System Center team, where she worked with external customers to implement solutions.  Manisha has been an IGNITE volunteer since 2006, and on IGNITE's Board of Directors since 2010.
Lisa Sandoval graduated from Seattle University with a Bachelor in Computer Science in 2003. Since graduation, she has been the Program Manager for IT Programs at Seattle Central Community College. For the past 7 years, she has worked with IGNITE to plan the GLITTER event which hosts 80 area high school girls for a day of workshops on pursuing higher education and a career in IT, lunch and prizes.
Aparna Vishwanathan is a Program Manager at Microsoft. She is a computer engineer from University of Mumbai and has received her Master's in Management Information Systems from Texas A&M University. At IGNITE, as a Microsoft volunteer coordinator, Aparna helps organize IGNITE events on Microsoft campus.
Lynn Kepl has over 25 years professional IT experience including; Business Process Transformation, Strategy & Planning, IT Governance, Change Management, Marketing and Communications, global client deployment and support, and Diversity advocacy. She is currently General Manager and Partner at Microsoft (18 years) and is responsible for driving an all-digital way of work at Microsoft. Lynn is also the current executive sponsor of Women in IT (WIT) for Microsoft IT (5 years).
Karl has worked in Structures engineering, CAD/CAM training, Change management and Lean quality improvement at the Boeing company. He was the Training Manager of the 757-300 program. He is the past president of the WITEA and an executive board member of WA-ACTE. He holds a BS from Western Washington University and a M.Ed. from Seattle University. Karl currently teaches Engineering Design, Aerospace Engineering, Computer Integrated Manufacturing, Digital Electronics, and Project Management at Roosevelt High School in Seattle. His program has been designated a PRIME program by the Society of Manufacturing Engineers. He and his wife have two children in college.
Table of chapters with links to their events as available
IGNITE Chapters
School District
Name
Chapter Leader
Contact Information
Highline Public Schools
Waskowitz Outdoor School & Waskowitz Environmental Leadership School (WELS)
Highline Public Schools
Technology, Engineering & Communications High School (TEC)
Shoreline School District
Shorewood High School
Shoreline School District
Shorecrest High School
Highline Public Schools
Raisbeck Aviation
Highline Public Schools
Puget Sound Skills Center (PSSC)
Highline Public Schools
New Start
Seattle School District
Madison Middle School
Highline Public Schools
Health Sciences & Human Services High School (HS3)
Nigeria Chapters
Hanniel Synerg, Lagos
Bethel School District
Graham-Kapowsin High School

Highline Public Schools
Global Connections
4424 South 188th Street
SeaTac, WA 98188
Clover Park School District
Clover Park High School
11023 Gravelly Lake Dr SW
Tacoma, WA 98499
Highline Public Schools
Choice Academy
18367 8th Ave S
Des Moines, WA 98148
Highline Public Schools
Big Picture Learning
440 South 186th Street
Burien, WA 98148
Highline Public Schools
Arts & Academics Academy
830 SW 116th St
Seattle, WA 98146
Uganda Chapter
Apoolo Na Angor
Highline Public Schools
Academy of Citizenship & Empowerment (ACE)
4424 South 188th Street
SeaTac, WA 98188
San Francisco Unified School District
SOTA High School
Shoreline

Shoreline Community College
Renton
Renton School District
Renton High School
Renton School District
Lindbergh High School
Renton School District
Hazen High School
San Francisco Unified School District
Galileo High School
Franklin Pierce School District

Franklin Pierce High School
San Francisco Unified School District
Everett Middle School
San Francisco Unified School District
Aptos Middle School

San Francisco Unified School District
Aptos Middle School
San Francisco Unified School District
Lincoln High School
Uganda Chapter
Women and Girls of Victory
Aidah Ssemmanda, Founder/Director
Kagulube Village, Mugoye Sub-County, Kalangala District
+256753371464
Highline Public Schools
Tyee Campus
Karly Feria
4424 S 188th St; Seattle, Washington 98188
206.631.6478
Karly.Feria@highlineschools.org
Bellevue School District
Tillicum Middle School
16020 SE 16th St
Bellevue, WA 98008
Bethel School District
Spanaway Lake High School
1305 168th St E
Spanaway, WA 98387
Seattle School District
South Shore K-8
4800 S Henderson St
Seattle, WA 98118
(206) 252-7600
Seattle School District
South Lake High School
8601 Rainier Ave S
Seattle, WA 98118
(206) 252-6600
Seattle
Seattle Central College
Lisa Sandoval
Director
1701 Broadway 2BE3176
Seattle, WA 98122
(206) 934-5575
email: lisa.sandoval@seattlecolleges.edu
ph: 206-934-5575
Seattle School District
Roosevelt High School
1410 NE 66th St
Seattle, WA 98115
(206) 252-4810
Seattle School District
Rainier Beach High School
8815 S Seward Park Ave
Seattle, WA 98118
(206) 252-6350
Nigeria Chapters
Katsina
Abdulraheem Abdulhakeem
Nassarawa, Kwado, Behind Teachers' house, Katsina
+2347036290294
+2348152381164
abhakeem01@gmail.com
Seattle School District
Nathan Hale High School
Marysville School District
Mountain View High School
4317 76th St NE
Marysville, WA 98270
(360) 653-0628
Highline Public Schools
Mount Rainer High School
Sara Baker
Teacher
22450 19th Ave S
Des Moines, WA 98198
ph: 206-631-7000
email: Sara.Baker@highlineschools.org
San Francisco Unified School District
Mission High School
Rebecca Fulop, Biology Teacher
3750 18th St
San Francisco, CA 94114
(415) 241-6240
Rwanda Chapter
Minduc Groupe Scolaire Rutonde
Donatha Gihana, Founder/ Director

KG 626 Street, House No.7
P.O Box 1637
Kigali, Rwanda
Seattle School District
Ingraham High School
1819 N 135th St
Seattle, WA 98133
(206) 252-3880
Highline Public Schools
Highline Public Schools
Julie Burr, Career Access Manager
15675 Ambaum Blvd. SW
Burien, WA 98166
(206) 631-3171
Highline Public Schools
Highline High School
Sydney Williams
Teacher
225 S. 152nd
Burien, WA 98148
ph: (206) 631-6700
email: Sydney.Williams@highlineschools.org
Seattle School District
Garfield High School
400 23rd Ave
Seattle, WA 98122
(206) 252-2270
Seattle School District
Franklin High School
Highline Public Schools
Evergreen
Roderick Booker
College and Career Specialist
30 SW 116th
Seattle, WA 98146
206-631-6250
Roderick.Booker@highlineschools.org
Seattle School District
Cleveland High School
5511 15th Ave S
Seattle, WA 98108
(206) 252-7800
Seattle School District
Chief Sealth High School
2600 SW Thistle St
Seattle, WA 98126
(206) 252-8550
San Francisco Unified School District
Burton High School
Normita Balangue, Physics Teacher
400 Mansell St, San Francisco, CA 94134
415-469-4550
Seattle School District
Broadview – Thomson Middle School
13052 Greenwood Ave N
Seattle, WA 98133
(206) 252-4080
Bethel School District
Bethel High School
22215 38th Ave E
Spanaway, WA 98387
Seattle School District
Ballard High School
Julie Chapman
School Counselor
1418 NW 65th Street
Seattle, WA 98117
jchapman@seattleschools.org

Bellevue School District
Chinook Middle School
Larry Mathews, STEM Instructor
2001 98th Ave NE, Bellevue, WA 98004
Uruguay Chapter
Carla Pereira, Department of Scientific Culture
Board of Education
Polish Chapter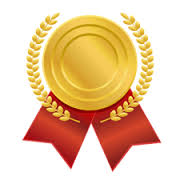 IGNITE Awards & Recognition
We are proud to have received national and international recognition for the IGNITE program. The awards we have been honored with are a reflection of the significant impact this program has had on thousands of girls. Since 1999, the program has touched many lives; from the individual volunteers, corporate sponsors, district staff, and most importantly our 25,000+ IGNITE girls.
NAPE Unsung Hero Award 2014
CenturyLink Service Award 2013
Anita Borg Institute for Women and Technology – Social Impact Award 2012
USA Today Article on IGNITE: "Teaching for the Future: Steering Girls to Science"
ACTE Article: "Igniting Women's Passion For Careers in Stem"
TIAW "World of Difference 100″ Award 2011
Women eNews' 21 Leaders for the 21st Century 2009
Programs and Practices that Work Award 2007
CISCO's Gender Equity Award 2002
Get in touch with us and leave a message.
[contact-form-7 id="18″ title="Contact form 1″]WordPress Tabs