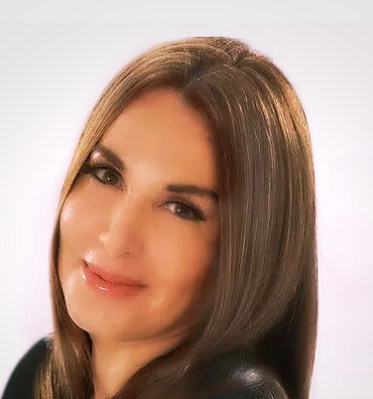 Catherine Blaikie
IGNITE Regional Board President of California
Catherine Blaikie is an internationally experienced non- profit executive with a history of award winning performance, delivering visionary leadership that builds company infrastructure from ground up. She has strong commercial sector background, with competence in strategic planning, business acumen and leadership skills to create unprecedented impact having ran successful sales and marketing multi-million pound divisions within FMCG sector for Fortune 100 companies before pivoting to the non- profit arena. Catherine is deeply passionate about connecting and leveraging a community of for-profits, creating positive social impact across the globe.
Delivering a consistent record of extraordinary results in capacity and capital campaign building, program management and operations governance, she is known for developing and implementing creative visions, goals and strategies to position groups on the leading edge of their field.
Catherine has a passion for cultivating youth leadership and engagement and has utilized her sharp business acumen and natural leadership talents to support a diverse range of non-profit initiatives in positively impacting social issues. As a global citizen Catherine has worked tirelessly to improve the lives of young people generating pipelines of corporate partners, donors and high profile speakers and thought leaders from across the globe to inspire the next generation of leaders and innovators through educational programming, campaigning, events and mentoring.
An outstanding networker who relentlessly builds new business relations, she partners with C Suite level executives and their teams across 500 Fortune companies to drive engagement in the community, creating forward momentum through capacity building, fundraising and community awareness Catherine has partnered with corporations, NGO's and local governments in developing community programs and social impact projects to engage local community leaders to provide education to some of the poorest and at-risk youth. This includes experiences funding schools in rural areas of Tanzania, to building organisations and strategic alliances from ground zero.
Acknowledged for her top-level leadership contributions through numerous awards, she was honoured as an invitee to Hewlett Packard Enterprise Women's Innovation Council, a select group of 70 senior technology leaders from around the world committed to drive and leverage best practices in technology innovations. Along with a charter to increase, attract and retain female talent by showcasing great contributions made by women in their career in STEM+C to make a difference in their businesses and communities globally. Cisco's Connected Women Executive Roundtable at the Mobile World Congress, Barcelona. Chosen as the official press spokesperson for the Human Forum for Equalities and Human Rights for London's first-ever United Nations International Youth Day securing live TV coverage and valuable media and print coverage.
Catherine's personal profile is shaped by strong family values, a driven work ethic and personal integrity driven competitive nature that drives her to exceed and motivate those she leads and mentors. As a devoted philanthropist and businesswoman she values relationships and cultivates important alliances that instrumentally support the social enterprises she serves. Catherine's work has provided her with extensive exposure and experience in emerging and varied markets, developing a broad global mindset as a result of working in markets around the world, including North America, Asia, Europe, the Middle East and Africa.