IGNITE Worldwide changes girls' lives.
Contribute today to inspire more girls to pursue STEM!
Why IGNITE Worldwide?
IGNITE Worldwide is changing the statistics of women in STEM fields! Your donation will allow us to continue to grow and reach new regions and more girls and non-binary students. Through our unique field trips, panels, workshops, and other programs, girls are inspired to pursue a future that was previously unimaginable!
We welcome individual contributions, and encourage all volunteers to check if their company matches volunteer hours. 
Interested in corporate sponsorship? Please contact us to learn more. 
Make IGNITE Worldwide your selected nonprofit on Amazon Smile to help support us at no additional cost to you.  
Corporate Partnership
IGNITE Worldwide relies on the support of our amazing corporate partners to give all girls access to our life changing programs. We will work with your company or organization to develop a partnership plan tailored to your needs. Your generous contribution will go to support the operations of IGNITE Worldwide career panels, field trips, workshops, coding clubs, and more-- inspiring thousands of girls every year!
Please review the following materials to learn more about IGNITE Worldwide's Corporate Partnership. 
Learn More about Corporate Partnership
Please contact us if you are interested in becoming a Corporate Partner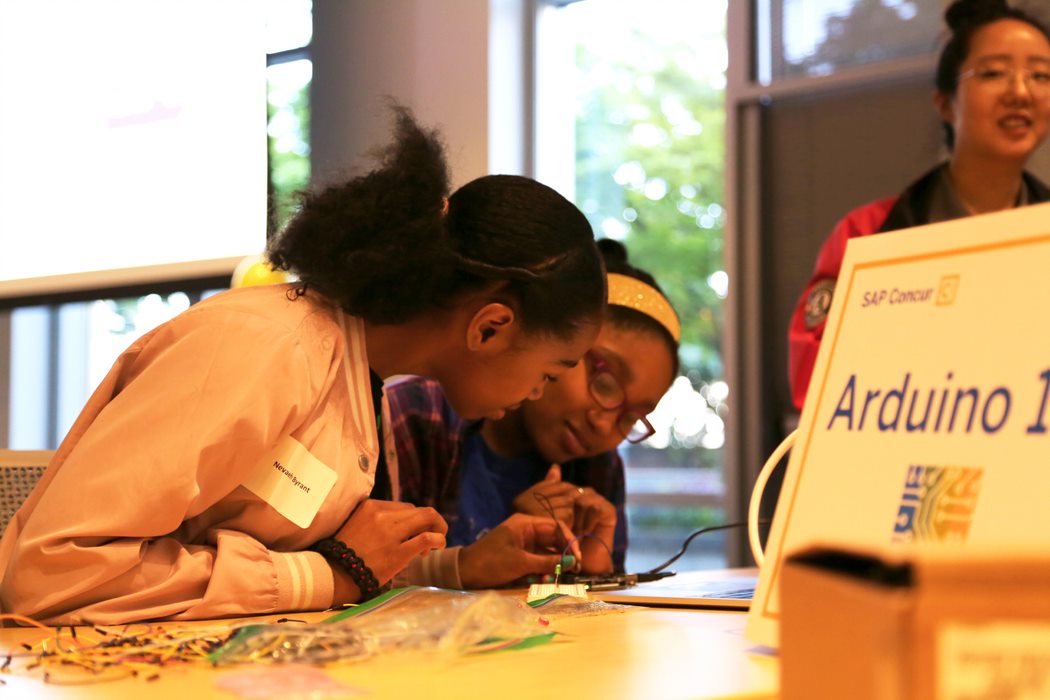 Match your volunteer hours
Please log your volunteer hours with your company! Many companies will match your hours and this does a great deal in helping IGNITE Worldwide grow. See if your company matches and use the forms listed to submit your hours.
Matching Gift
and
Volunteer Grant
information provided by