New to IGNITE Worldwide?
We'd love to help you start an IGNITE Worldwide chapter in your school or district! Please first subscribe to our Teacher Mailing List, and then take our Teacher Training. If you have any questions, please contact becky@ignite-worldwide.org.
IGNITE Panels
Panel presentations are IGNITE's magic! They are unique events that spark girls' curiosity in STEM. We recommend that IGNITE chapters host a panel at the beginning of the school year, and another just before class registration. This way, students know all about opportunities in STEM before registering for classes and/or attending an IGNITE Field Trip.
IGNITE Panels are in-school STEM career presentations for girls & non-binary students.  Students will hear from professional women in STEM fields, who share about their journey to a career in STEM, obstacles overcome, and advice they have for students. The second-half of the panel is a Q&A discussion during which the speakers and students get to connect more closely.
To host a panel, please fill out your region's Host a Panel Form and IGNITE will recruit speakers for you.
You can read about recent IGNITE Panels on our blog to learn more.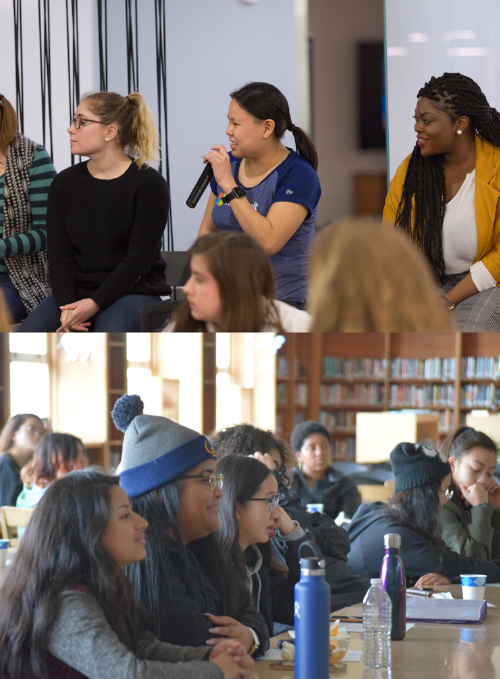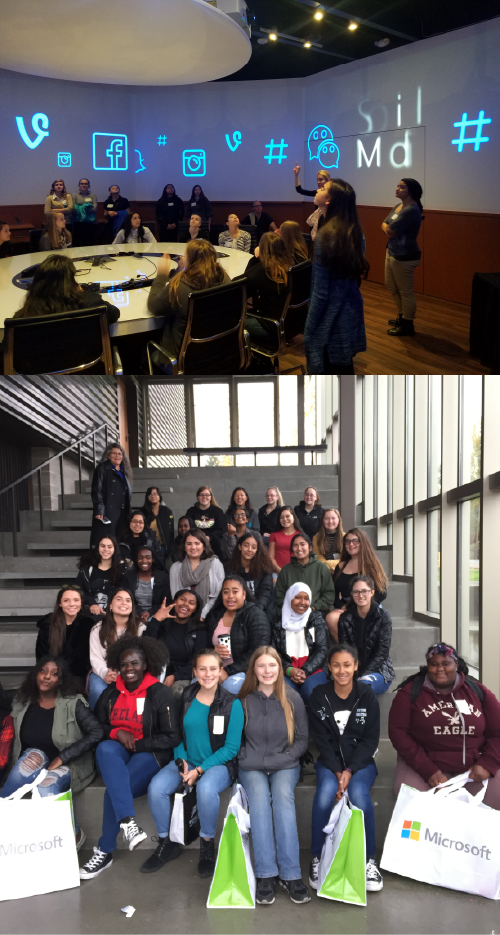 Field Trips
IGNITE Worldwide partners with a list of amazing companies who are ready to host a group of girls and provide them with a memorable and inspiring experience!
Field Trips typically start at 10AM and end at 1-2PM. All Field Trips include an introduction to the work environment, a STEM-related activity or workshop, lunch, and a panel presentation with women in STEM at the company.
All of IGNITE Worldwide's field trip partners are dedicated to providing your students with a fantastic experience to spark their interest in STEM. You can read about recent IGNITE Field Trips on our blog to learn more.
View and sign up for field trips in your area:
IGNITE Workshops
IGNITE partners with wonderful companies and organizations to offer STEM workshops & activities. Learn more about workshops offered near you and how to sign up:
Washington (Puget Sound): IGNITE Worldwide is partnered with an amazing team of Microsoft volunteers who offer hands-on coding workshops that teach students introductory coding concepts using the Small Basic program. These workshops can take place on Microsoft's Redmond Campus (check availability), or can be held at yours school! All workshops also include an IGNITE panel presentation with women professionals in STEM.
Sign up to host an in-school coding workshop (Washington)
California (Bay Area): IGNITE Worldwide in California can help you host a variety of STEM workshops, including robotics, coding, maker, and virtual reality! Each workshop also includes an IGNITE panel presentation.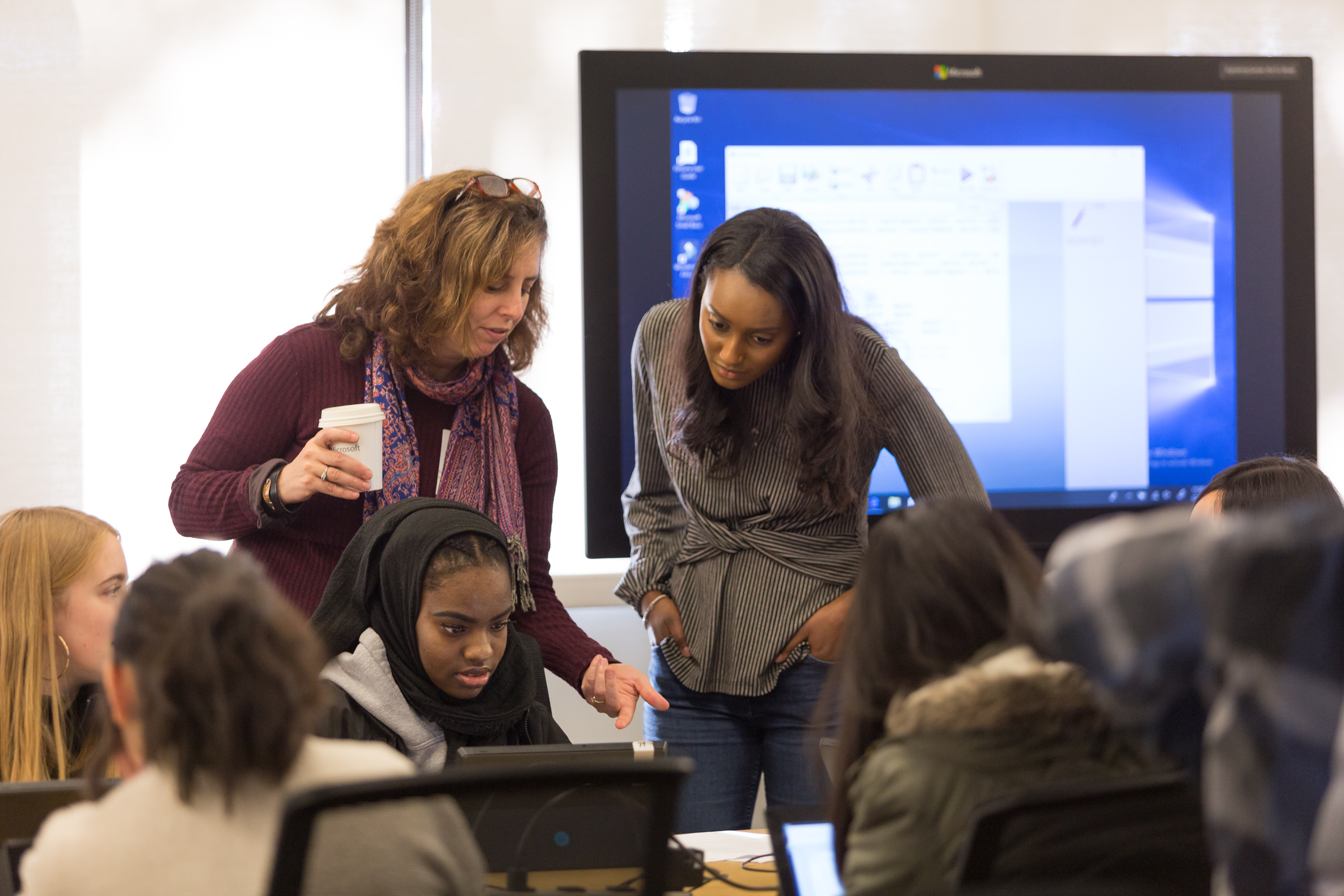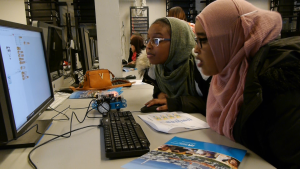 IGNITE Conferences
Each year in the Puget Sound, IGNITE Worldwide hosts STEM conferences for girls and non-binary students! We offer full-day conferences that include various STEM workshop sessions, lunch, and a panel presentation by professional women in STEM careers. Each conference hosts around 100 or more students from various schools.  Our longest-standing conference, GLITTER (Get Launched In Technology Through Education & Resources), has taken place at Seattle Central Community College annually for over 15 years.
IGNITE Coding Clubs
You are invited to launch a coding club for girls at your middle or high school! IGNITE will provide you with a hands-on coding curriculum and leader's handbook using the Small Basic program.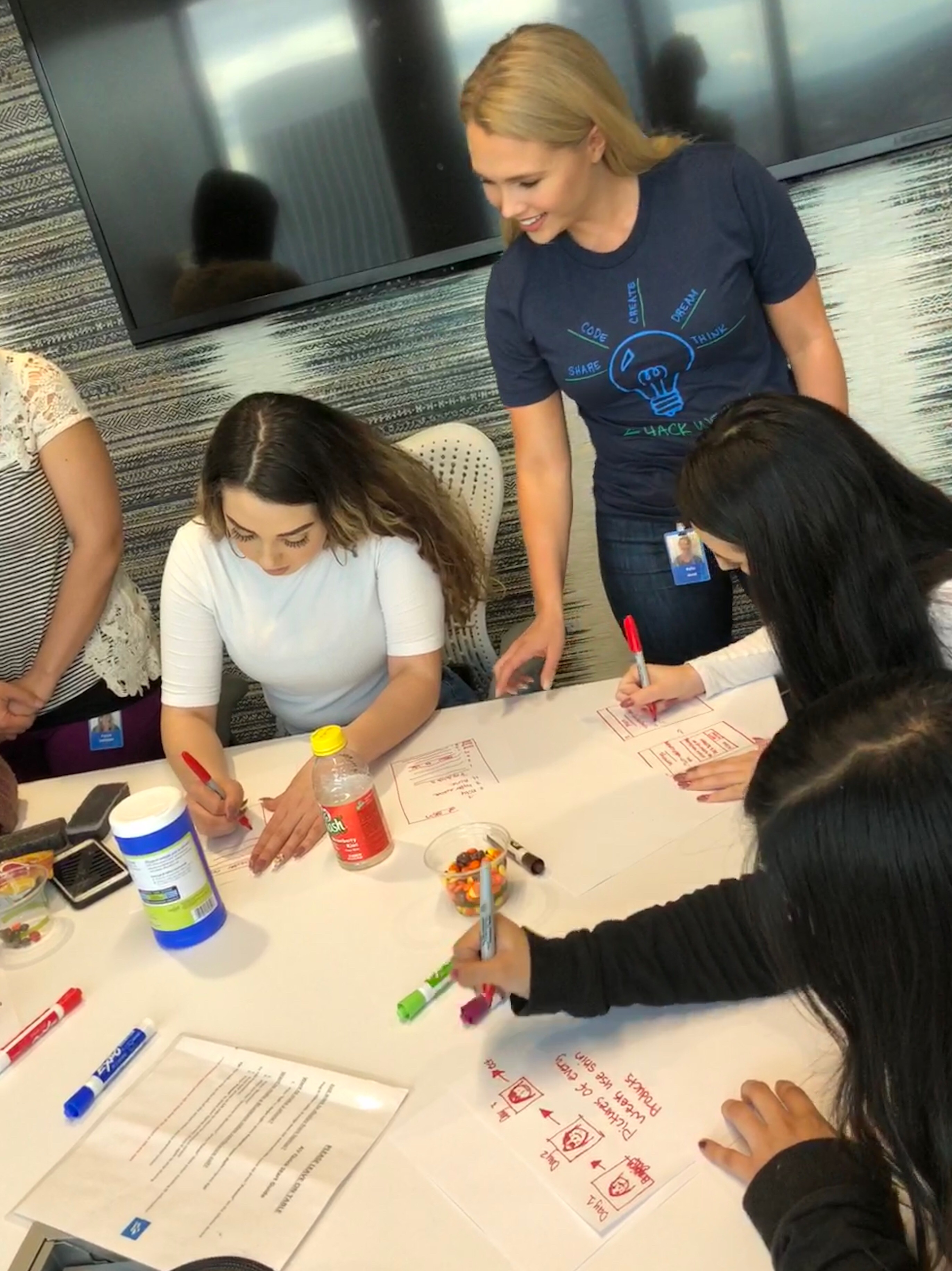 Questions?
Contact the IGNITE Worldwide representative in your region:
Becky Fuller
Program Manager, Puget Sound
Amber Zertuche
Regional Director, Bay Area