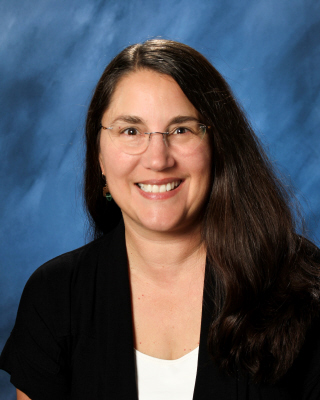 Michele Amato
CTE Broadview Thomson Middle School
Seattle Public Schools
WHY DID YOU DECIDE TO LEAD IGNITE AT YOUR SCHOOL?
When I began teaching at Broadview Thomson, I read on their website and saw posters on the wall that we had an IGNITE program for girls but I didn't know what it was.  The school counselors were in charge of our chapter and I really wasn't involved my first couple of years at Broadview Thomson.  We had panels of women come to the school but did not go on any of the field trips.   I took over our IGNITE chapter in 2017-2018 school year when the counselor position was in transition.  The spring of 2017 was the first year I took a group of girls on a field trip to Microsoft.  It was really powerful experience. Since IGNITE gets grants to pay for the field trips and CTE also chips in for the buses I am able to take my girls. We have a large population of Free and Reduced lunch kids. Many can't pay even a few dollars  to attend a field trip.  If IGNITE wasn't able to get these grants I don't think my students would get the exposure to possible careers in CS.
WHAT IMPACT HAS IGNITE HAD ON YOUR FEMALE STUDENTS?
Each year the girls really enjoyed meeting with the women on the Panel. They realized that it is possible for them to have a career in technology and that it doesn't have to be programming. That if they are interested in photography or drawing or video games they can be involved too.  Last year was the first year that I took a group of 8th grade girls to Microsoft. They had a blast.  Their reactions were very positive.  This year I have taken a group of 7th & 8th graders to Microsoft and we are planning on going to a more advanced programming trip in March. I believe that most of the same girls want to attend! I know that on our trip in the Fall one of the panel members mentioned that you didn't have to be good at math to get a job in CS.  This made a huge impact on my students since most of them think they are bad at math.  One person there also a big impact because she had kids young, came from a rough neighborhood and was able to get a job at Microsoft and move her children to Seattle when she was older.  They realized that it was okay to make mistakes in your life and still be able to come out of it. I'm excited for our next field trip there March 6th .   Recently, a former student who is going to Shoreline Community College, told me that in high school they did programming. Now it is easier for her since she had learned so many different programming languages in my class. That made me feel good.
ARE THERE ANY MEMORABLE STORIES YOU WOULD LIKE TO SHARE ABOUT HOW IGNITE HAS HAD AN IMPACT ON A PARTICULAR GIRL?
There was one 8th grade girl this year who after going on the field trip went home and went on Simple Basic. She showed her mother and younger sister how to do it at home and came back to school bursting with pride and excitement.
Here is her thank you letter to Microsoft for the trip. "Thank you for hosting the IGNITE women in engineering event on November 2nd.  The lessons at the beginning were awesome.  I love what we learned in small basic. I loved it so much that when I got home I downloaded this and did more coding. The lunch was amazing, and the gift bag was cool too. But I came for the coding. My favorite part was when we made the turtle move and make different shapes. The women on the panel were truly inspiring. Inesha was really cool. I loved her story and how she got into coding. Because of what Microsoft and IGNITE do I was able to go and this raised my interest in computer science and coding through the roof. I hope to come to more IGNITE events to learn more about coding. Also, the lady teaching the coding portion was really cool."
Another 8th grade girl only went on the IGNITE trip to Microsoft for the lunch but ended up really enjoying herself and getting interested in coding.
Here is her letter,  "Thank you for hosting the IGNITE Women in Engineering event on November 2nd.  I enjoyed the speakers talking about their lives and what made them want to do what they do. Really, I only went for the food, but when I arrived to Microsoft and we started coding and people started talking about what they do It got interesting. My favorite speaker was Pepsy, she didn't sugar coat anything. Pepsy seemed very real when talking not saying the others didn't. Pepsy's story was interesting, I'm actually proud of her for making it to where she is now, she's happy and successful. When we were coding I started to get a little frustrated I told myself to slow down and just enjoy my experience there. After, it got fun coding. I want to continue coding because right now it's becoming interesting. Thank you for providing our lunch, it was delicious. I can't wait to go back."