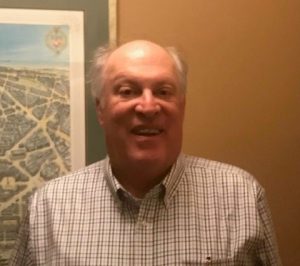 Stuart Chernis
Computer Science and CTE Teacher
Aki Kurose Middle School
WHY YOU ARE INVOLVED WITH IGNITE?
I like the idea of a STEAM-focused program specifically for young women. While in high school, my daughter enrolled in computer science classes and frequently was one of 1-3 female students among 40 males. IGNITE gives these young women the opportunity to see successful women thrive in male-dominated industries. At Aki Kurose Middle School, a Rainier Valley Title I School, we participate in field trips and host guest speakers of color through the IGNITE program.
DESCRIBE A TIME IGNITE INSPIRED YOU
Last spring, I accompanied 23 female students to SAP Concur in Bellevue. Concur rolled out the red carpet for our girls, providing a building tour, Virtual Reality exercises and hosted a forum in which 6-8 women discussed their education, career challenges and successes. The girls were impressed with their stories of overcoming adversity. The students commented that they were surprised that they shared many of the same insecurities and could identify with the stories. They now realize that they have more in common with these women, where before they felt they had many differences.
WHAT WOULD YOU LIKE OUR WIDER COMMUNITY TO KNOW ABOUT IGNITE?
IGNITE is a valuable organization that prepares young women for
STEAM
careers. They provide avenues for diverse populations to explore careers they may have felt were out of reach to them. IGNITE is well-run and supportive to teachers like me; IGNITE has worked with me to customize a speaker program, schedule activities and I am very grateful to be part of their community.