Become a Supporter

Start a Chapter

Host an Event

Subscribe to News
"I really enjoyed the panel. I feel that as a woman, my world just got a little bit bigger and I have opportunities no matter what my circumstances. Thank you!" -Chenoa, 11th Grade
Learn more about your donation
Inspire more self-identifying girls and non-binary students to pursue STEM opportunities
Your gift today will help support IGNITE as we work to provide opportunities to self-identifying girls and non-binary students to learn more about STEM careers via funded workshops, go on field trips to colleges and companies, and connect with STEM mentors for inspiration and guidance.
More Ways to make a difference
Click here to check if your employer will match your donation which doubles your dollars for more impact for IGNITE!
Use IGNITE's Amazon Smile link to make purchases through Amazon. AmazonSmile is a simple and automatic way for you to support IGNITE every time you shop, at no cost to you. When you shop at smile.amazon.com, you'll find the exact same shopping experience as Amazon.com, with the added bonus that Amazon will donate a portion of the purchase price to IGNITE.
------------------------- All donations will be gratefully acknowledged and are tax deductible.

Starting an IGNITE chapter is easy!
To get started, please contact Cathi Rodgveller, IGNITE's Founder & CEO at cathi@ignite-worldwide.org.
Sign Up to Host a Field Trip Here!
View our
Corporate Technology Partner Flyer
IGNITE welcomes the opportunity to engage with corporate technology organizations in support of introducing self-identifying girls and non-binary students to STEM careers through hands-on workshops, presentations, and field trips. As an IGNITE Corporate Event Partner, your employees will be involved in the excitement and awareness that is created during these events. The impact for many of the volunteers and students is life-changing. Following are ways in which our partners are involved:
Panel Presentation with an IGNITE Chapter School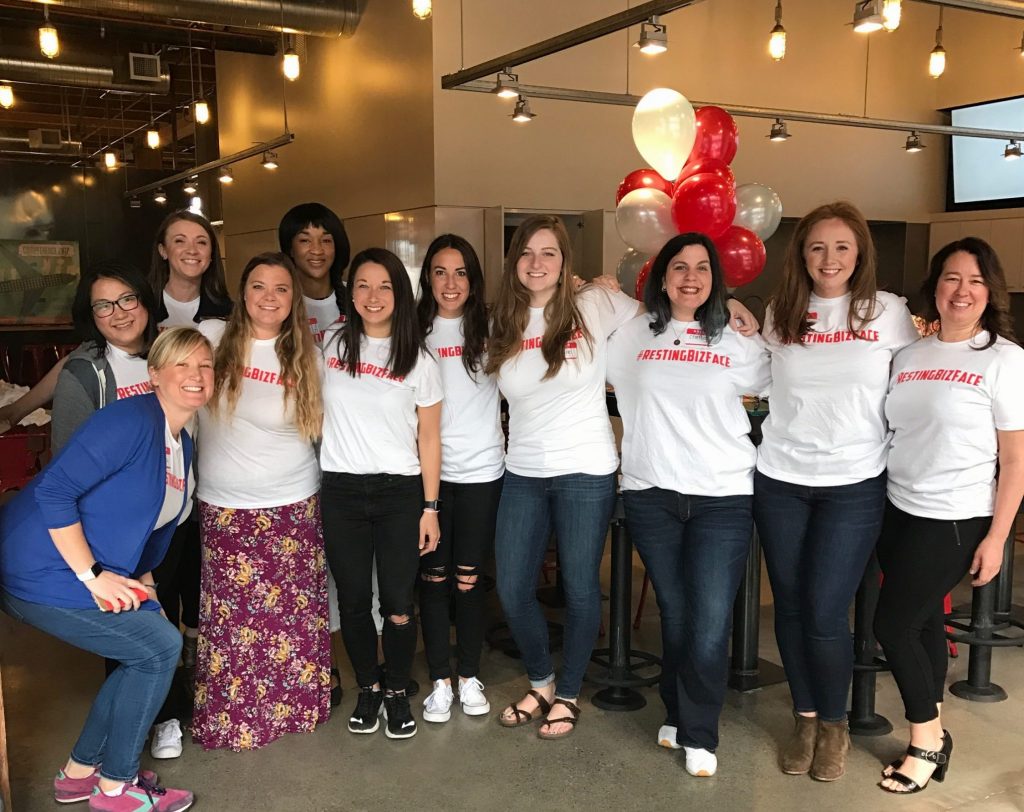 IGNITE will partner with your company to develop an opt-in program for employees to receive invitations to IGNITE events at a local school to participate as a panel member. Our invitations include all related information including logistics. Participants will receive a preparation flyer with instruction on how to best prepare for the event and should plan on 90 minutes for the duration. We can provide an in person training for employees upon execution of the partnership or a prep-call for those interested. The Panel Presentations typically take place over the lunch hour and food is provided for the students and panelists to enjoy together.
Technology Partner Field Trip
As a Corporate Event Partner, you can host an IGNITE field trip at your location. IGNITE will transport 20-40 self-identifying girls and non-binary students to your company for a 3-4 hour field trip. The model we have developed typically includes the following:
Corporate tour – Including a walk-through of the work environment and introduction to a showcase product or item that sets your company apart from others.
Panel Presentation – IGNITE will coordinate with you a hosted lunch just after the tour. The lunch will follow the presentation model as listed above. The essence of any IGNITE event is the girls hearing women's stories.
Lunch is typically provided by the hosting company and can be as simple as pizza or sandwiches. This is a great way to involve your employees within their work environment and bring a broader awareness to the company as a whole. The women love the outreach to the girls in our community as well as gain a renewed appreciation for where they are in their career. It's a win-win triumph; corporate awareness, professional women and recruits nurturing.
Corporate Partner Job Shadow Day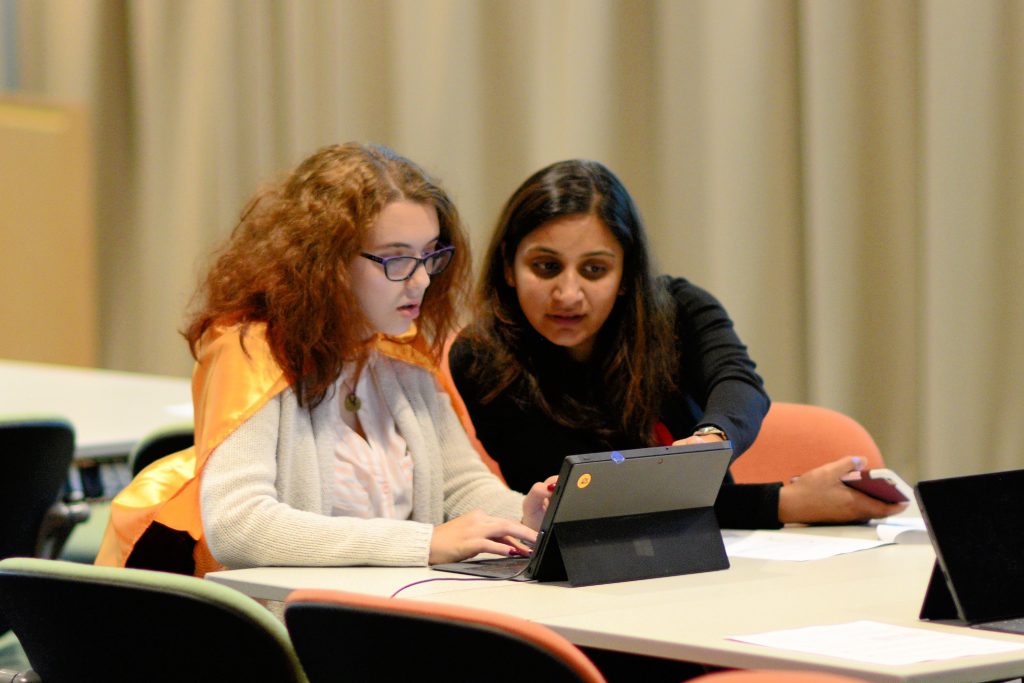 IGNITE brings self-identifying girls and non-binary students on-site to your location for a 3-4 hour job shadowing event. A typical schedule for a job shadowing day includes an introduction of the company by a corporate representative to the entire group. From there, students break into teams with each employee and tour the work space then proceed into a more in-depth introduction to their guide's role and responsibilities. Examples include attending a corporate meeting, a day-in-the-life of a tester, sitting in on a team collaboration event with team members in different locations, or a pair-programming session. After 60-90 minutes of group time, the groups reunite for lunch and panel discussion or general Q&A session. The model is flexible to adapt to your company's environment. It's an honor for a high school student to get to do this type of event and can impact their lives forever.