View current volunteer opportunities (Washington  |  California)
Our volunteers range from sharing their career journeys in technology, to becoming regular mentors inspiring self-identifying girls and non-binary students to explore opportunities in STEM.
"So many of these girls are like me. They are bright & curious, but so involved with trying just to make it that they can't see all the opportunities available to them. IGNITE really makes a difference by helping them to see some of the things they might have missed."
— Joanne Brandsma, Center of Excellence Program Manager, Microsoft
"The stories of the women from Cisco and Microsoft who become successful despite their struggles being the only women in male-dominated fields reminded me of my own struggles to fit in at Ballard. My first thought was "Wow, they are just like me." I was inspired by how they were able to work through their obstacles and succeed."
— Martha Flores, IGNITE student, University of Washington
Read more about the latest events and how volunteers have made a difference in the lives of so many self-identifying girls and non-binary students!
Whether you have 5 hours or 50 hours

volunteer with IGNITE and start inspiring the lives of self-identifying girls and non-binary students in your area!
IGNITE Volunteer Opportunities:
Panels
The heart of IGNITE's curriculum are the in-school panel discussions featuring professional women in STEM careers: sharing their career journey with a group of self-identifying girls and non-binary students (anywhere from 20-100 students).
Panelist responsibilities include:
Panelists are asked to give a 10-minute talk about their own experience and there is an open Q&A session with the girls at the end. Volunteer time is approximately 90 minutes including a lunch, not including travel time. Sessions are scheduled October – May during the school year.
Read IGNITE Panel Presentation Flyers for more detail.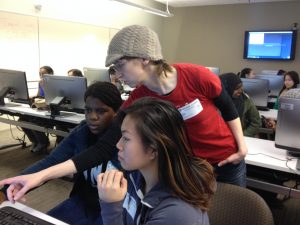 Mentors
IGNITE is looking for professionals willing to establish one or more 1:1 relationships with current students, providing guidance and answering questions over email or in person as desired.
Sign up here to become an IGNITE Mentor.

Guest Speakers
Professionals willing to provide solo talks to IGNITE chapters at a time of your choosing during the school day on a subject related to careers in science and technology. We typically plan for 60-90 minutes per session, not including travel time.
Read IGNITE Panel Presentation Flyers  for more detail.

Company Field Trips
If your company is open to hosting girls on field trip events – please visit this page for more information or contact us.
Having self-identifying girls and non-binary students visit companies in their communities is an important part of the program that inspires the students, creates good community participation, and gives employees a chance to help self-identifying girls and non-binary students in local schools.
Learn more about how our Corporate Technology Partners work with IGNITE.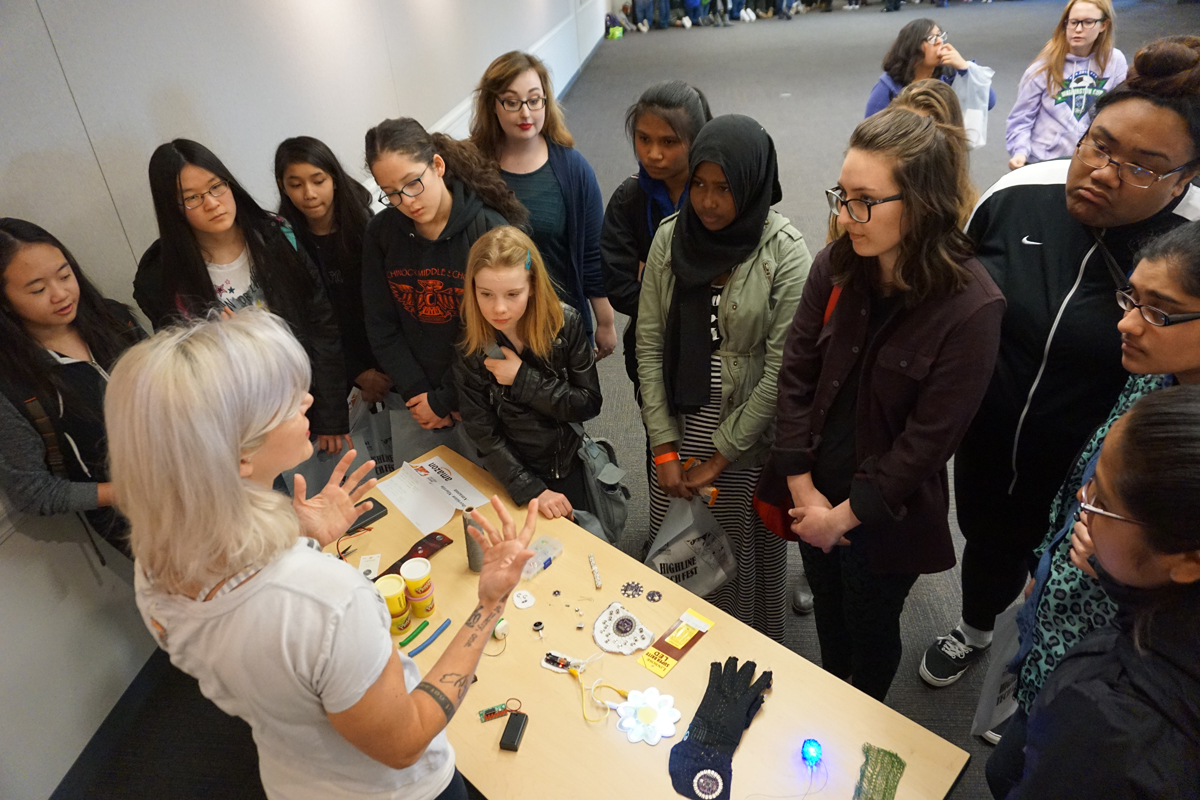 Chapter Champions
If an IGNITE chapter does not exist in your area, consider becoming a Chapter Champion to serve as the local liaison to establish a lasting IGNITE presence in a specific school district.
Chapter Champion responsibilities include:
Meeting with school district officials or STEM educators.  Assisting in or leading fundraising efforts (approximate startup costs for an IGNITE chapter are $2,500- $5,000).  Outreach to establish a base of local professionals to serve as panelists and speakers. Contact becky@ignite-worldwide.org if you are interested in becoming a Charter Champion.